Written By
TCWGlobal
On Nov, 5 2018
2 minute read
At TargetCW, we strive day in and day out to make sure our clients and employees are happy! To ensure we are always doing our best, the entire company traveled to Cabo San Lucas, Mexico so we could recharge, do some intensive training, and become stronger as a team.
The TargetCW core values are constant alignment, memorable service, and beautiful design. These values, along with our mission statement to "make the utilization of a contingent workforce simple for our clients," govern and guide our every move. Our company consistently trains and encourages a positive internal culture, resulting in outstanding customer service to our clients and employees. In Cabo, we held an awards ceremony that celebrated the employees that truly exemplified these amazing values.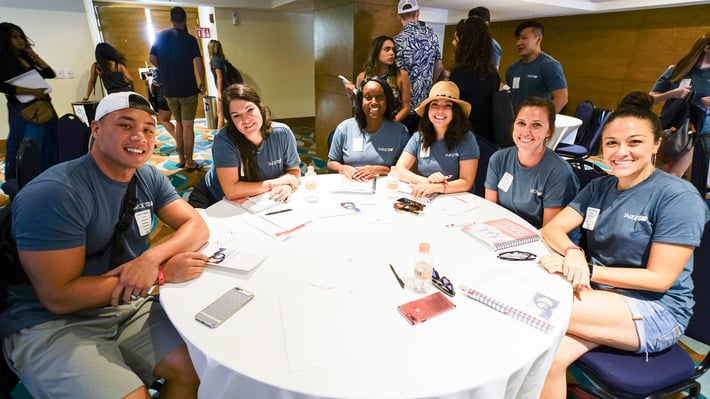 Our Cabo training initiative was to spend time learning about our individual strengths in the workplace. We strategized new ways that we can use our skills to shine for our team and for our clients. After that, we spent some time having fun in the pool, eating tacos, snorkeling, and bonding together.
It's no wonder that TargetCW has been voted "Best Place to Work in San Diego" for 6 years in a row. TargetCW's culture has played a big role in the success of our company. Offering company retreats, pool parties, happy hours, and ping pong, our goal has always been to maintain a small company atmosphere even as we grow and expand. If you visit our corporate headquarters you will see smiles, hear laughter, and watch our four-legged friends run around. It is clear that we sincerely care about the happiness of our employees and clients above all else. These core values have resulted in 40% annual growth and client retention of over 97%. Our track record says it all.
At TargetCW, your happiness, and the happiness of your employees ALWAYS comes first.
To watch a recap from our trip to Cabo, click on the video below!